Thailand as a Base for Modernized Thai Traditional Medicine (MTTM)
Let's work together to discover and develop new drugs
Since July 8, 2016
Excellent Center for Drug Discovery: ECDD
Establishing a focused multidisciplinary drug discovery unit to search for novel compounds with potential biological and pharmacological properties.
Centralizing the collection of Thai natural products as crude extracts, isolations, and active compounds from diverse and unique resources, in screening these materials for biological-pharmacological consequences.
Providing vast available bioassays and promoting the development of novel ones for distinct opportunities in the evaluation and detection of new potential drugs.
"Inspired to make life better"
Asst. Prof. Dr. Suparerk Borwornpinyo

Director of ECDD
   Excellent center for drug discovery (ECDD) was set up under the collaborative efforts among Thailand Center of Excellence for Life Science (TCELS), Faculty of Medicine Ramathibodi Hospital Mahidol University (MURA) and Faculty of Science Mahidol University (MUSC) which operate in the field of pharmaceutical research/drug discovery. ECDD develops the tools specifically for understanding the biopharmaceutical processes. The operating center equipts with high-throughput and high-content screening (HTS/HCS) automation provides the research community with cost-advantage, high-technology instrumentation, and service.
   High-throughput screening (HTS) is an important step in the target drug discovery and involves miniaturization and automation of bioassays that thousands of compounds can be tested. ECDD also ultimately becomes the depository center for Thai natural compounds together with the therapeutic mechanism study to prevent and treat diseases for maximizing global health benefits.
   ECDD supports biochemical research by consulting, designing, optimizing and running high-throughput assays that help to achieve your experiment goals.
   ECDD laboratory will operate as a fee-for-service facility with an industry perspective to accelerate drug discovery efforts at the lowest cost structure.
Successful collaboration
You are a part of moving forward together
Our vision is to become a center for a latest innovation and advanced technology particularly on screening for a novel drugs from natural products and ultimately improving our nation drug development process to international standard.
1. To develop technology and scientific innovations for research and screening for effective drugs to meet our national demands
2. To form research and development collaborations that reach the international standard
3. To be the center of academic research and services in food, herbs, and drugs for the sustainable development of our nation
Our mission is to accelerate drug discovery by enabling efficient high throughput screening tools for compound targets and phenotypic cellular assays
Our service
What could we provide ?
C01: Compound Extraction & Compound Deposition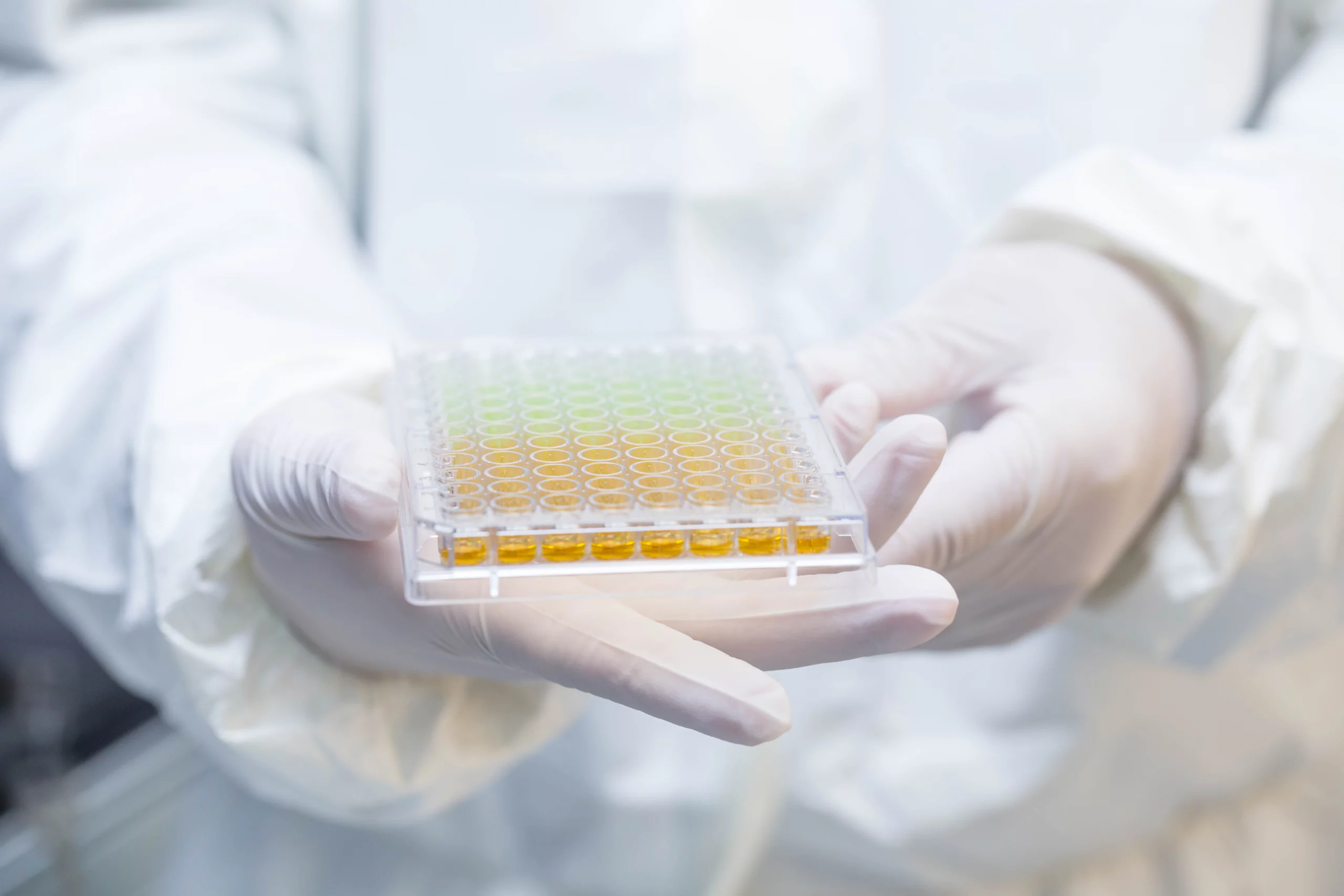 C02: Human Normal Cell Cytotoxicity Tests
C03: Biological Assays - High Throughput/Content Screening
C04: Mycoplasma Test & Molecular Analysis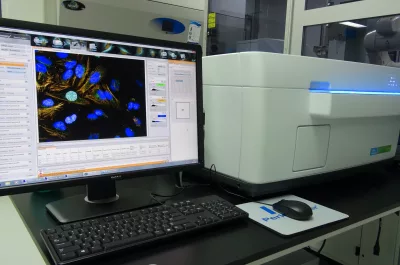 MA: Scientific Instuments & Analysis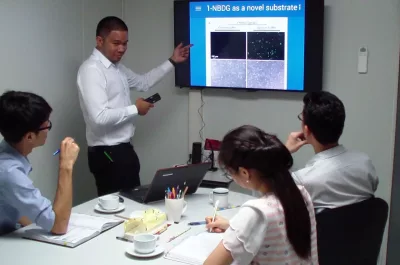 Research collaboration consultancy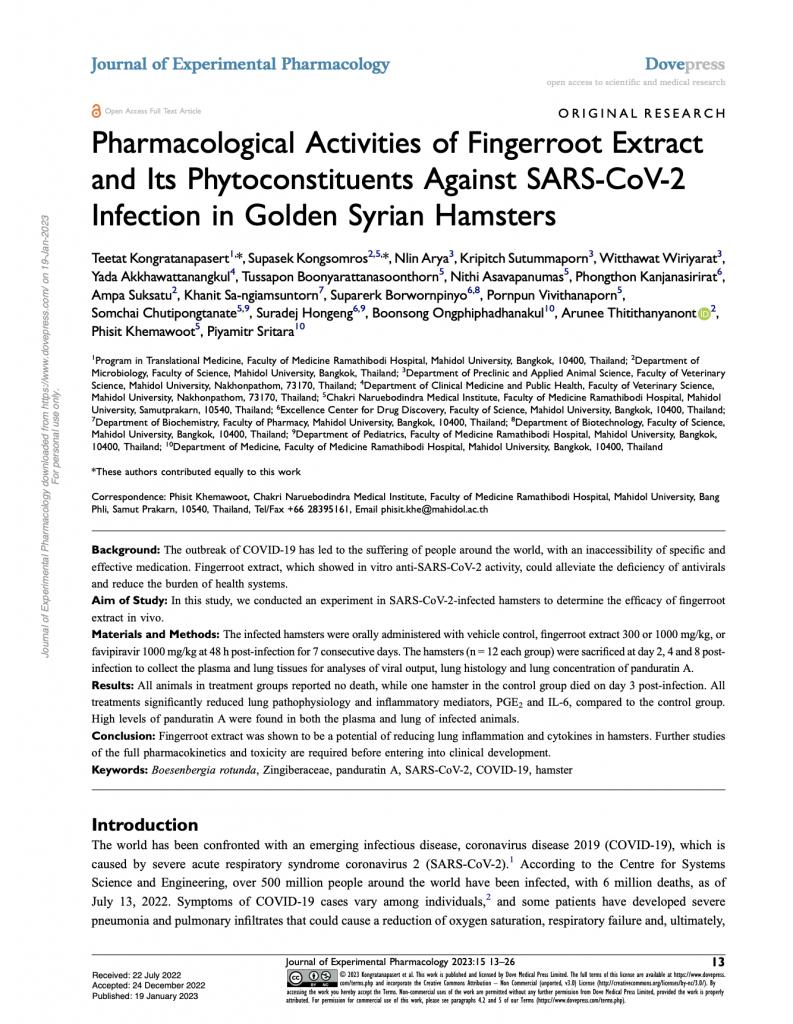 Teetat Konggratanapasert, et al.
2020
Pharmacological Activities of Fingerroot Extract and Its Phytoconstituents Against SARS-CoV-2 Infection in Golden Syrian Hamsters.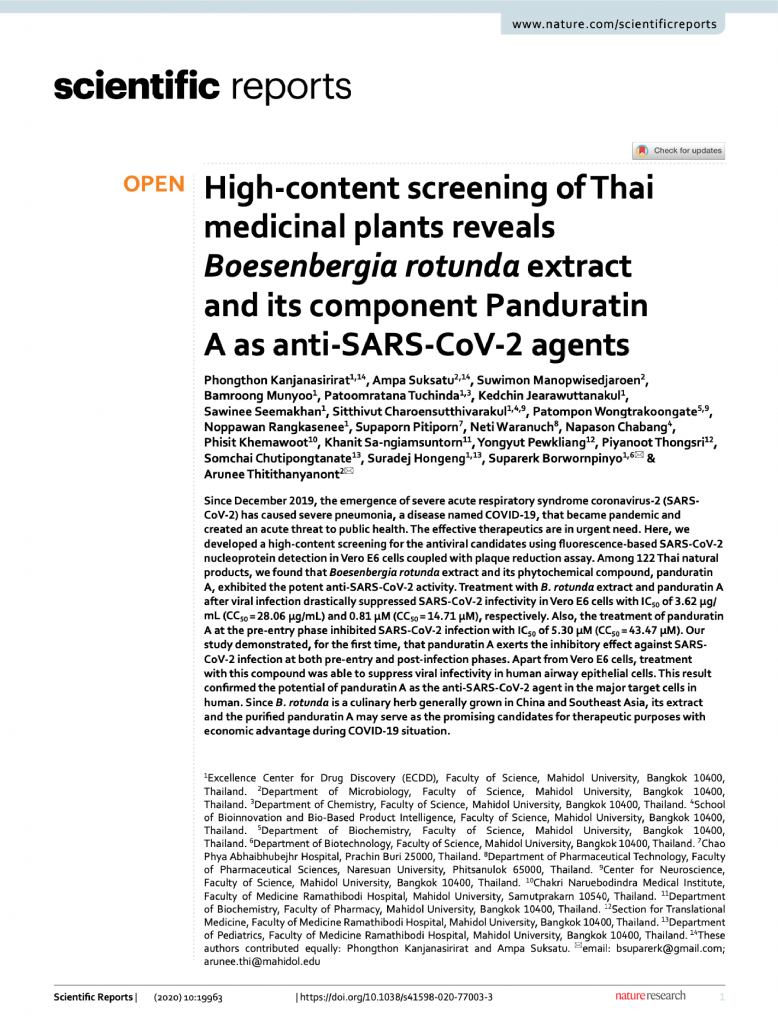 Phongthon Kanjanasirirat, et al.
2020
High-content screening of Thai medicinal plants reveals Boesenbergia rotunda extract and its component Panduratin A as anti-SARS-CoV-2 agents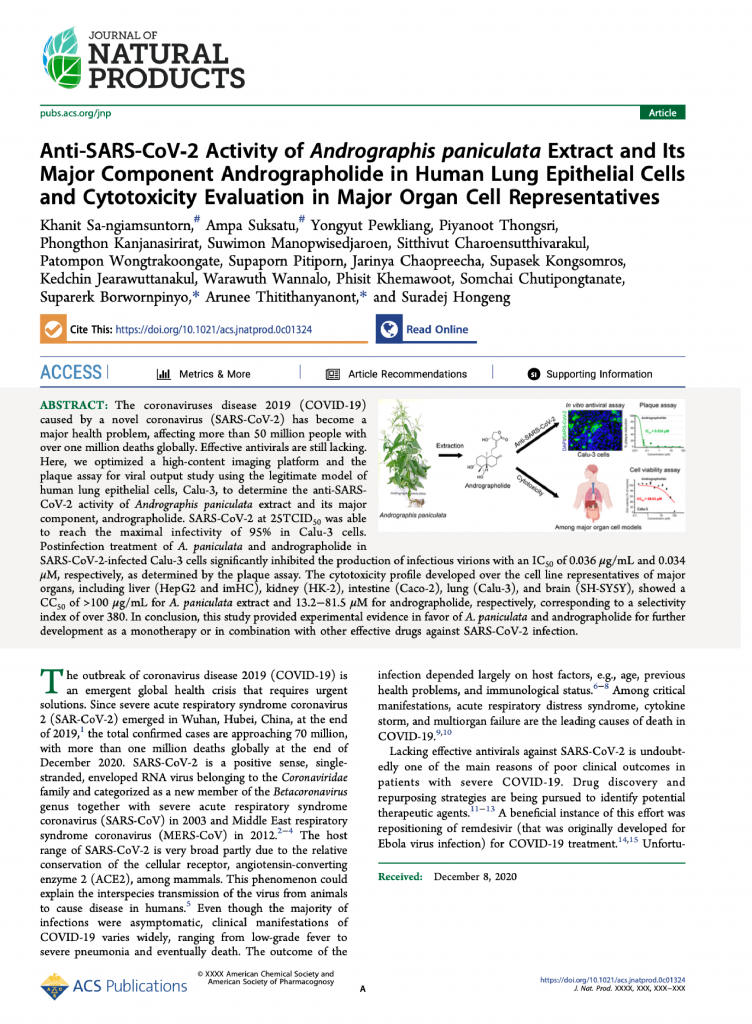 Khanit Sa-ngiamsuntorn, et al.
2021
Anti-SARS-CoV‐2 Activity of Andrographis paniculata Extract and Its Major Component Andrographolide in Human Lung Epithelial Cells and Cytotoxicity Evaluation in Major Organ Cell Representatives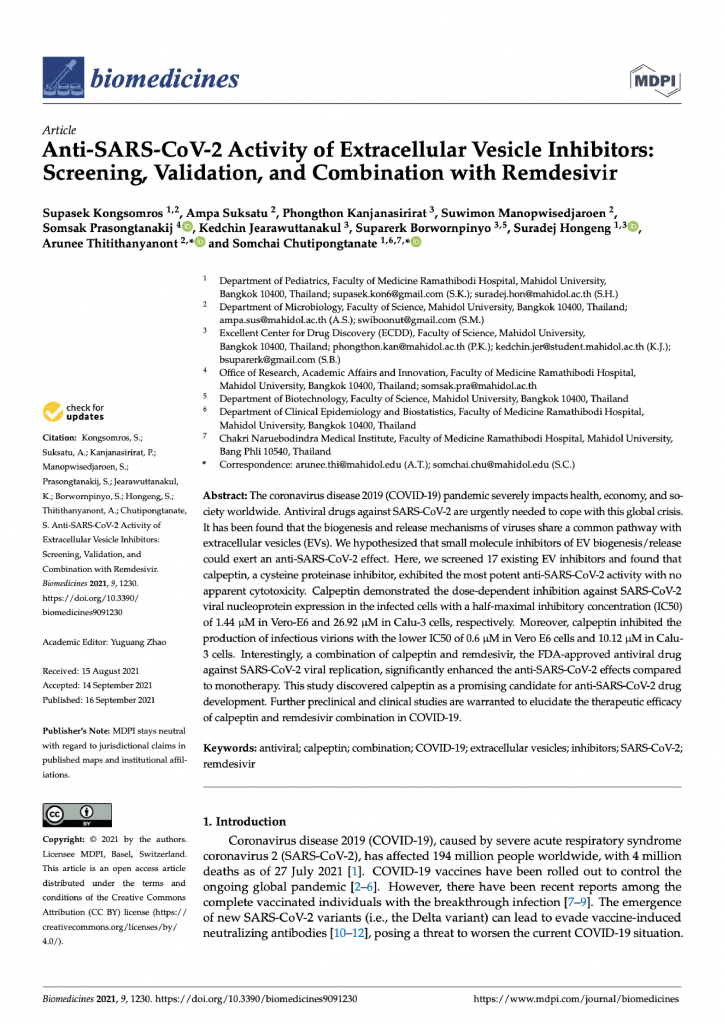 Supasek Kongsomros, et al.
2021
Anti-SARS-CoV-2 Activity of Extracellular Vesicle Inhibitors: Screening, Validation, and Combination with Remdesivir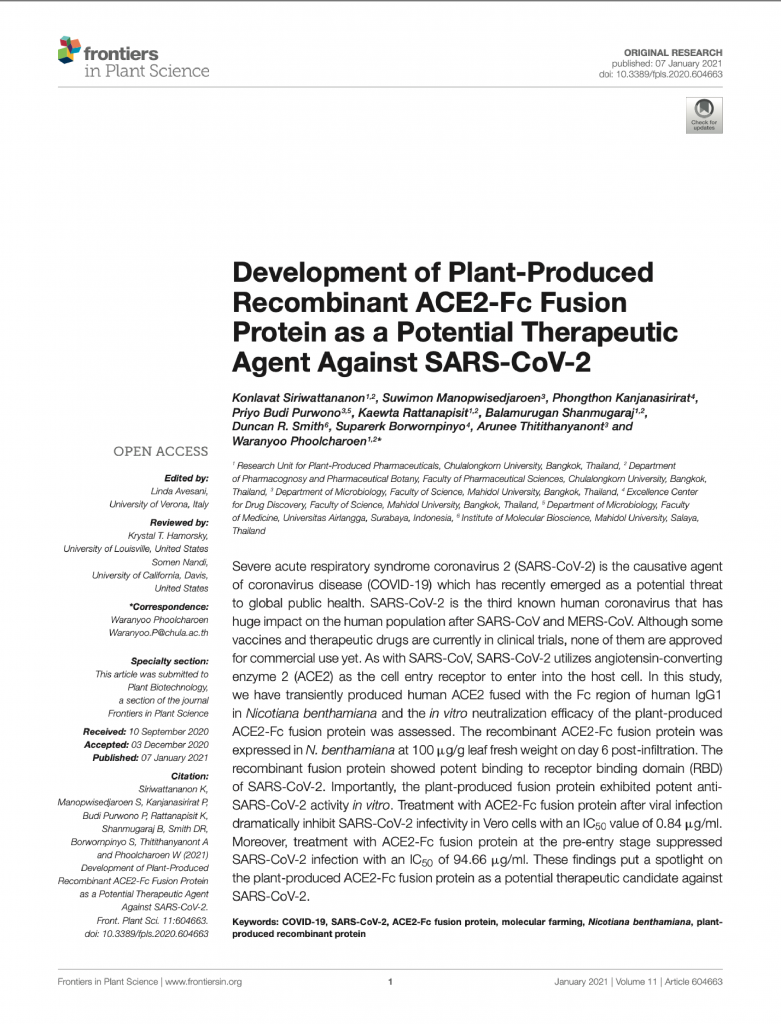 2021
Development of Plant-Produced Recombinant ACE2-Fc Fusion Protein as a Potential Therapeutic Agent Against SARS-CoV-2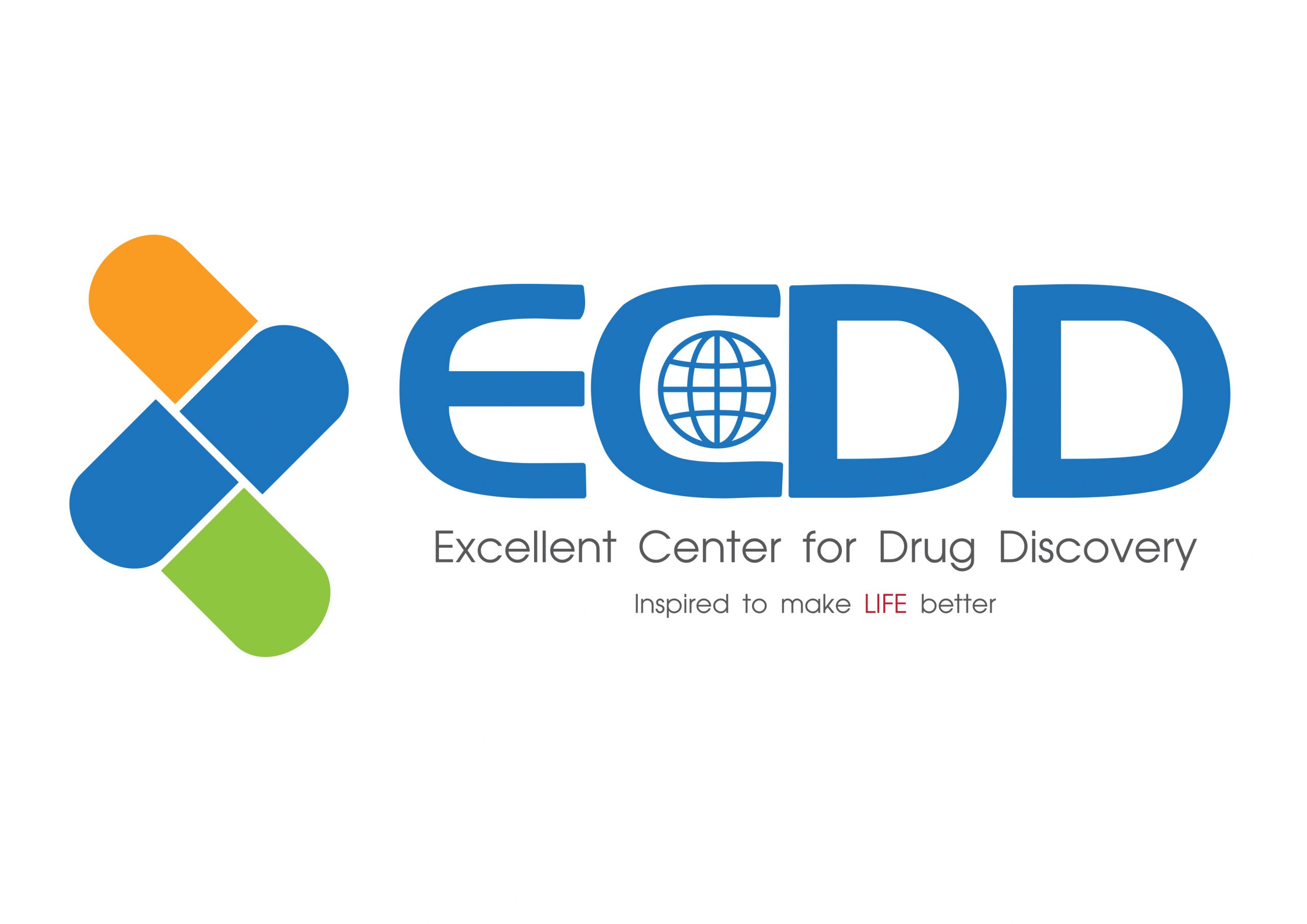 Excellent Center for Drug Discovery: ECDD
2nd Floor PR Building, Faculty of Science Mahidol University, 272 Rama VI Road, Ratchathewi, Bangkok 10400, Thailand